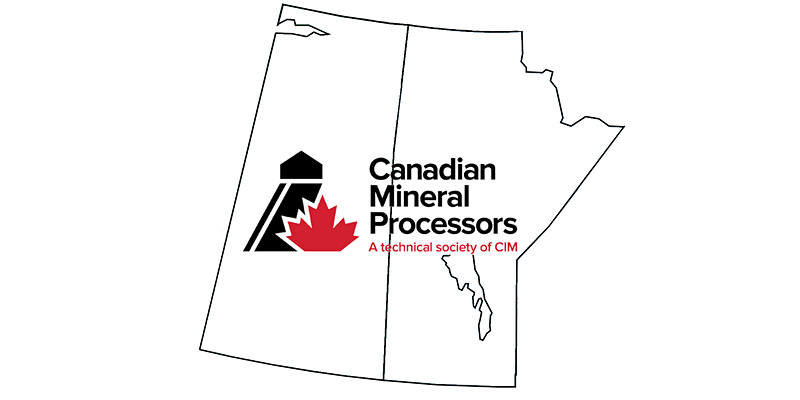 2020 CMP MB-SK Regional Conference
by Canadian Mineral Processors Manitoba-Saskatchewan Branch
The CMP MB-SK Regional Conference seeks to allow individuals involved with and interested in the industry to stay connected and informed.
About this Event
The Canadian Mineral Processors (CMP) is a technical society of the Canadian Institute of Mining, Metallurgy and Petroleum (CIM). The CMP regional conference provides opportunities to meet with industry operators, engineers, academics, manufacturers, and suppliers to become familiar with current issues and practices, and support advancement of technology in mineral processing operations.
We are pleased to invite you and your colleagues to the
2020 Conference of the Canadian Mineral Processors Manitoba-Saskatchwan
This year's conference will take place online. Join us from the comfort of your own home or office. Never before has it been easier to attend!
The regional conference this year will provide various presentations covering a variety of topics relevant to mineral processing.
Registration:
Please register here.
Conference:
The conference will take place on:
11:00am – 3:00pm CST
11:00am – 3:00pm CST
Registration for the conference is $25 for industry members and is open right up to the start of the event.
SPONSORSHIP: Eventbrite adds non-refundable fees. If you would prefer to pay by cheque, please contact Katherine Ray at katherine.ray@molycop.ca.
The sponsorship tiers are:
Bronze under $500
Silver $500-$1000
Gold $1000-$1500
Platinum over $1500
Thank you very much for choosing to sponsor this event!
DONATIONS: This year we are working with the Jim Pattison Children's Hospital in Saskatoon as our community charity partner. If you would like to help Saskatchewan's first and only children's hospital, please consider donating. If you choose to do so, please use the link provided to us by the Jim Pattison Children's Hospital Foundation or by using the Eventbrite website.
The money raised goes towards providing the children of Saskatchewan with access to specialists and modern equipment, creating spaces for the children's family to support them, as well as offering funding towards research efforts in Saskatchewan.
Refund Policy
Refunds up to 1 day before event
Eventbrite's fee is nonrefundable.
Please note that Eventbrite adds non-refundable fees. If you would like to donate to the Children's Hospital directly, please use the link here. Tax receipts are issued for all donations above $20.
Check back with our Eventbrite page or follow us on LinkedIn for further details on the 2020 CMP MB-SK Regional Conference.
We look forward to having you all there!
Sincerely,
The CMP Manitoba-Saskatchewan Executive